PROFESSIONAL WALL STABILIZATION WITH TIE-BACK & I-BEAM INSTALLATION
If your home's walls are moving inward or losing their structural strength, it can be daunting and stressful. Fortunately, Windler Foundation Repair can help stabilize your Kansas home with our professional tie-back and I-beam installation services.
These advanced foundation repair solutions are designed to stop further damage and stabilize your walls from continuing to move too far inward, bringing peace of mind and security to your home. Additionally, if your walls have moved too far inward due to excavation work, our tieback and I-beam installations can help pull or push the wall straight, restoring your home's structural integrity. Trust Windler Foundation Repair to provide safe and effective solutions for your home's stability needs.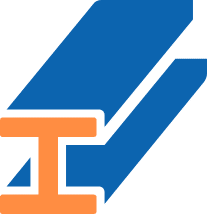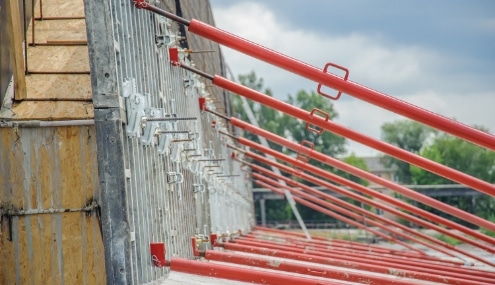 TIEBACKS FOR INCREASED WALL STABILITY
If you're seeing cracks in your walls or detect any tilting, it's crucial to address these concerns before they worsen. Windler Foundation Repair offers tieback installation services to help reinforce your walls and provide added stability.
Our team of experts has the necessary experience to secure tiebacks to anchor rods or wires into the earth or concrete. This process is designed to resist any pressure that could destabilize your home. Don't wait until it's too late to act - let us help you increase your wall stability and secure your home for years to come.
SECURE YOUR FOUNDATION WITH I-BEAMS
Looking for a reliable solution to ensure your home's foundation is secure and stable? Look no further than Windler Foundation Repair. Our I-Beam installation services are designed to offer unparalleled structural support while providing flexibility. Made from strong metals like steel, our heavy-duty H-Beams are installed seamlessly along the interior walls of your foundation or basement, ensuring your home remains safe and secure for years to come.
What's more, Windler Foundation Repair offers a 10 to 15 year limited transferable warranty with most of our wall stabilization services. This gives you peace of mind and confidence in the quality of our work. Don't wait any longer - secure your foundation today with Windler Foundation Repair's reliable I-Beam installation services.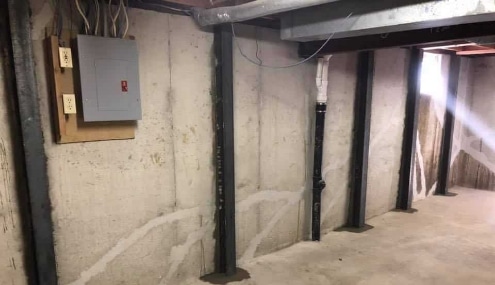 WINDLER FOUNDATION REPAIR - NORTHEAST KANSAS'S TRUSTED WALL STABILIZATION SPECIALISTS
If you're a homeowner in Northeast Kansas, the stability of your home's foundation is vital. That's why Windler Foundation Repair is the preferred choice for wall stabilization services in the region. As specialists in the field, Windler Foundation Repair provides a variety of solutions tailored to meet each customer's unique needs.
With a 10 to 15 year limited transferable warranty on most of our wall stabilization services, homeowners can be sure that their investment is safeguarded. Trust the experts at Windler Foundation Repair for exceptional service and lasting outcomes when it comes to your home's foundation.
Contact us now and get a
FREE INSPECTION
We've got your back! Our experts will do a comprehensive inspection of your property, leaving no room for surprises for the future.