Professional Foundation Repair in Lawrence, KS
As a homeowner, the thought of a foundation problem can be incredibly daunting. It's a situation that can quickly become both stressful and expensive to resolve. Fortunately, if you're in Lawrence, KS there's a reliable solution to this problem. Windler Foundation Repair is here to help.
Our team of professionals understands the importance of having a sturdy and robust foundation for your home. We are committed to providing exceptional repair services tailored to your specific needs. Using only the best equipment and techniques, we'll ensure the job is done correctly.
Don't let the stress of a foundation issue overwhelm you. Instead, trust Windler Foundation Repair to handle the situation with expertise and care. Your home is in good hands with us.
Common Signs of Foundation Damage
Every homeowner in Lawrence, KS dreads the possibility of foundation damage. Unfortunately, this issue isn't uncommon in the area due to shifting soil and extreme weather conditions. If you're concerned about your home's foundation, there are a few warning signs you should keep an eye out for.
If you notice any of these signs, it's important to contact a professional who can evaluate the problem and recommend a course of action. Don't wait until it's too late to address foundation damage - take action today to protect your home.
Floor and Wall Cracks
Noticing cracks in your floor or walls can be cause for concern. While it may be tempting to patch them up and move on, it's important to recognize that they could indicate larger foundation issues at play.
When a foundation begins to shift, it can cause cracks to appear in the floors and walls throughout your home. Not only are these unsightly, but they can also be dangerous if left unaddressed. To ensure the safety of your family and the longevity of your home, it's essential to have any cracks inspected by a professional who can accurately assess the extent of the damage and recommend the appropriate repairs.
Uneven Floors
If you've ever walked around your house and noticed the floors aren't quite level, it might be time to investigate. While ignoring a slight slope or a few bumps underfoot is easy, uneven floors can be a sign of larger foundation issues.
When a foundation is compromised, it can cause the soil upon which the home is built to shift or settle. This can lead to uneven floors, among other problems. Ultimately, it's important to address any foundation issues as soon as possible to ensure the safety and stability of your home.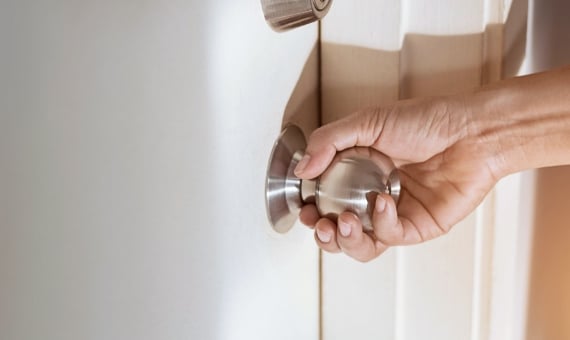 Sticking Doors or Windows
Have you ever tried to open a door or a window only to find that it sticks or requires an extra push? While this may seem like a minor inconvenience, it could actually be a sign of larger foundation issues.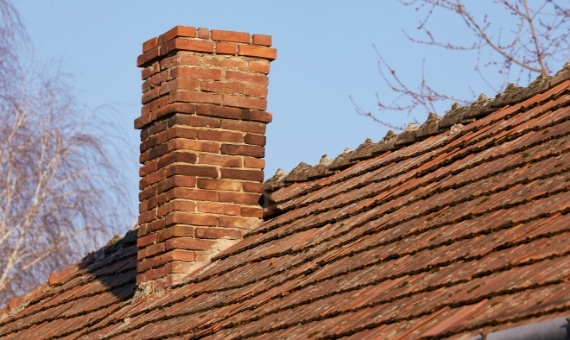 Leaning Chimney
The last thing anyone wants is a leaning chimney. Not only does it look unsightly, but it can also indicate a much larger problem with your home's foundation. The chimney is one of the heaviest structures on a house and is designed to be supported by a sturdy foundation. If it starts to lean, it's likely because the foundation has shifted or settled unevenly.
Our Foundation Repair Services
Windler Foundation Repair provides top-notch foundation repair services in Lawrence, KS, ensuring your home has a solid base for years to come. Our experienced team uses the latest technology and techniques to assess and repair foundation damage.
From small cracks to major structural issues, we can handle it all. Our commitment to quality, professionalism and customer satisfaction sets us apart as Lawrence's premier foundation repair company. Contact Windler Foundation Repair today to ensure that your home's foundation is safe and sound.
Contact Us Today For A Free Foundation Inspection
If you're concerned about the state of your home's foundation, don't fret - Windler Foundation Repair is here to assist. We proudly serve residents in Lawrence, KS and the surrounding areas, offering a team of highly skilled technicians to assess and address any foundation issues you may be facing.
Our commitment to transparency means we offer free estimates so you can have a clear understanding of pricing before making any decisions. Additionally, we take pride in providing top-notch service and offer warranties on select projects so you can feel confident that you're receiving the best possible care.
Don't let foundation concerns weigh on your mind any longer. Let us help stabilize, improve, and extend the life of your home. Contact us today to schedule your free estimate and take the first step towards a safer, more secure home.